Selection Process
The Nomination Committee reviews all submissions for completeness and eligibility. All accepted nominations are forwarded to an independent judging panel.
For more information contact the Awards Chair at (262) 634-0949
Download the Nomination Form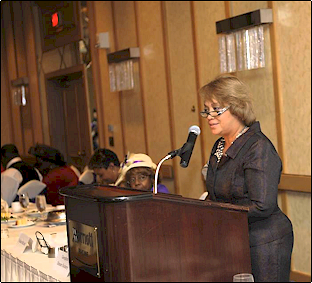 Professional Women's Network for Service Presents
The Inspiring Women & Youth Leadership Award
This award honors an adult and a youth (14-17) who has demonstrated leadership and has made an impact on the community through volunteerism. The winners will be recognized at the annual award luncheon held in August.
Selection Guidelines
Guidelines for the selection of the awardee include the following:
Service to the community has been diversified.
Service has been outside of and beyond the nominee's employment or business activities.
Nominee has shown a deep concern for the well-being of others.
Nominee has been an inspiration to others.