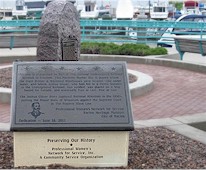 Underground Railroad Marker II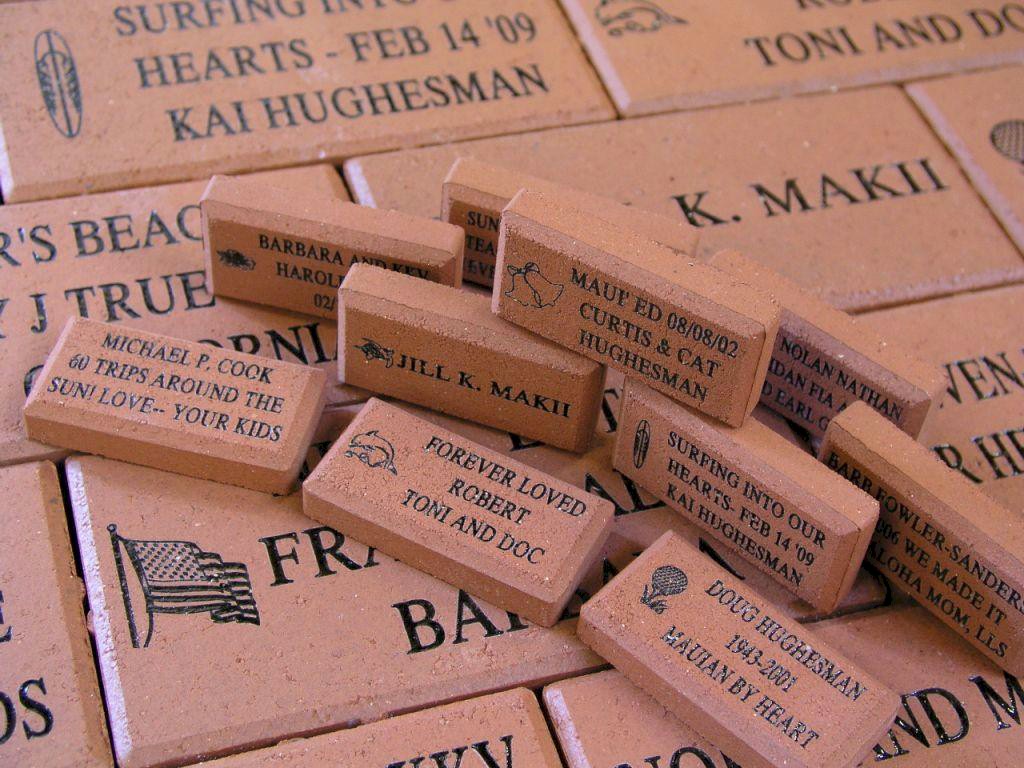 To receive a walkway of commemorative bricks like these
Standing for Freedom
The City of Racine took a bold stand more than a century ago to preserve human dignity and assist in offering slaves a route to freedom on the shores of Lake Michigan. Racine is very proud to host two symbols of hard-won freedom and encourages all of its citizens, youth, and school groups to take a symbolic walk around the marker and pay tribute to those who took action for the freedom we all enjoy today.
UGRR Maritime Memorial Walkway
PWNS Launches Brick Campaign
One hundred and fifty years ago, Joshua Glover and over 100 fugitive slaves left Gaslight Point, Racine harbor, and fled to Canada with the help of the people of Racine. Underground Railroad Marker II (right) marks the spot and tells the story.
Now, Professional Women's Network for Service, Inc. has launched a campaign to construct the Underground Railroad Maritime Memorial Walkway to encircle the marker with commemorative bricks.>
Professional Women's Network for Service, Inc. held a groundbreaking event on Monday, October 4, 2010, for the construction of the Undergound Railroad Maritime Memorial Walkway at Gaslight Point Lakewalk Circle, in Racine, Wisconsin.
Honor the Past
~ Live in the Present ~
Create the Future

Help us pave the way: buy a brick today!
Download Memorial Walkway Form
Commemorative Bricks may be purchased individually or in groups of 5. Request for bricks are accepted until Sunday, May 1, 2011.
4" x 8" Bricks @ $50.00 each;
single symbol @ $10.00
8" x 8" Bricks @ $85.00 each;
single symbol @ $10.00
8" x 16" Bricks @ $300.00 each;
includes your business/corporation camera-ready logo